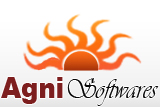 Web Design and Hosting
Choosing a good website design company is one of the biggest decisions to be made in the process of creating your small business website. If you choose the wrong web design company you could end up with a second rate website that conveys a bad impression of your business. On the other hand, you may get a really good website but pay much more than you need to.

Security:
Website maintenance and security are issues that must be addressed on today's Internet. Hackers are a real threat to business websites and they are constantly looking for websites to take over and exploit. Some hackers look for website forms from which to send spam messages. This could mean people receiving the most pernicious spam labeled as being from your business website. They say that any publicity is good publicity - but not in this case!
Hosting:
Managed Hosting Services combine technical account management, senior-level technicians, and certified processes to give you 24/7 managed hosting services in your data center or in a Agnisoftware data center. You get to choose the installation, monitoring and management services you need, and if you opt for our Managed Server solution, you get dedicated servers, operating systems, space, and power at one low monthly rate.